Electrical Services
We are able to provide cutting edge electrical solutions to suit any project, scroll down for a full list of our capabilities.
Lighting Systems
We are able to provide cutting edge lighting solutions and controls to suit any project.
We can design and install new lighting installations or replace existing fittings. Whether you're a housing landlord, a commercial or industrial business, we can offer innovative lighting solutions to meet the needs of your property's users.
Working with various leading manufacturers of LED lighting technology, we can help our clients achieve significant cost savings by switching to high performance, energy-efficient and low maintenance lighting.
Intelligent Lighting with control systems
Absence Detection
Human Centric and Circadian Rhythm Controls
Daylight Dimming
Low bay & high bay lighting
Emergency lighting
External and security lighting
Data Cabling & Networking
We design and install structured cabling systems to the latest industry standards and manufacturers recommendations, including data points, switch rooms, server rooms, networks, cabinets and UPSs. We install Cat5e, Cat6 and Cat6A, unshielded and shielded copper cabling and recommend the use of cable matting in tray work and cable socks within cabinets to protect cables.
We are experienced in working in a variety of environments from commercial and industrial buildings to more sensitive environments such as those of education and healthcare.
Cat5/6 Data Cabling and Networking
Data communication wiring
TV Distribution Network
Fibre internet
Server Cabinets
UPS
Lightning & Surge Protection
The application of lightning protection measures can be essential, both in terms of protection and the economic benefits, due to the possible types of damage or injury caused by lightning flashes. Surge Protection Devices are an equally important part of electrical infrastructure to protect critical equipment and systems from damage.
We can offer survey, design, installation, repair and maintenance of lightning protection and surge protection systems to a variety of developments including churches, schools, hospitals, leisure centres, high rise residential buildings and office blocks.
Site Survey
Risk Assessment
Material Supply
Installation
Inspection and Testing
Ongoing Maintenance
Power Distribution
We are able to design (with AutoCAD and Revit), supply and install all types of LV distribution systems.
Voltage Optimisation
Power supplies and upgrades
Single phase/ Three phase distribution systems
Generator, auto start, standby etc.
Power factor correction
3 Phase Power Supplies
Mains and Sub-Mains Distribution
Machine supplies
Busbar trunking installations
BNO Systems
Landlord Power distribution
Fire & Security Systems
Our aim is to enable our customers to better protect their staff, visitors and assets by reducing the risk of fire and theft through long-term partnerships.
We are always fully aware of the latest legislation and have worked hard to ensure that our customers are fully compliant. We can offer design, supply, installation and commission of several security services including CCTV, intruder alarms and access control.
Fire Alarm & Intruder installation & maintenance
CCTV & Access control systems
Security & Emergency lighting
Intruder Alarm System
Addressable Fire Alarm System
Security & Emergency Lighting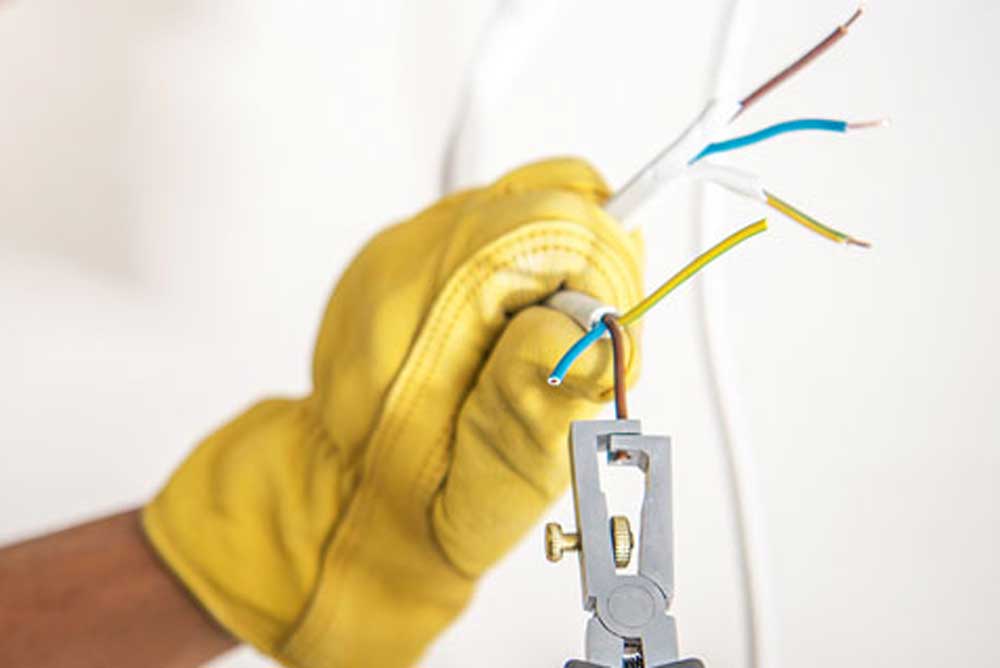 Fault finding, Inspection & Testing
As an approved installer with the National Inspection Council for Electrical Installation (NICEIC) our customers can be confident we are providing them with a professional service. Our electricians are qualified to the latest industry standards and provide NICEIC Certification which complies with the latest 18th Edition Regulations and British Standards.
Our responsive support assists our customers to reduce the cost of incurred downtime and unexpected electrical repair work. We assess the condition of existing electrical wiring systems to ensure current compliance which is essential for safety purposes.
Fixed wiring Test and Inspection
Fault finding & repairs
Electrical Installation Condition Reports (EICR)
Landlord certificates
Emergency Light testing
Maintenance
We are able to carry out routine or emergency maintenance to commercial or industrial premises – this includes emergency lighting checks, fire and security system maintenance, lightning protection, EV charging points, load monitoring and production of maintenance schedules.
Electrical maintenance & Refurbishments
Load Monitoring
Maintenance Schedule
Sustainable Technology
Sustainability means meeting our own needs without compromising the ability of future generations to meet their own needs.
We are able to provide a number of different sustainable solutions to improve the environmental impact on any number of domestic, commercial or industrial properties. We have the capability to design and install:
PV/Solar Installations
EV charging Points
Battery Storage
Heat Pumps
Accreditations
Your safety is our priority
Contact us
Get in touch with our experienced Contract Management Team